callista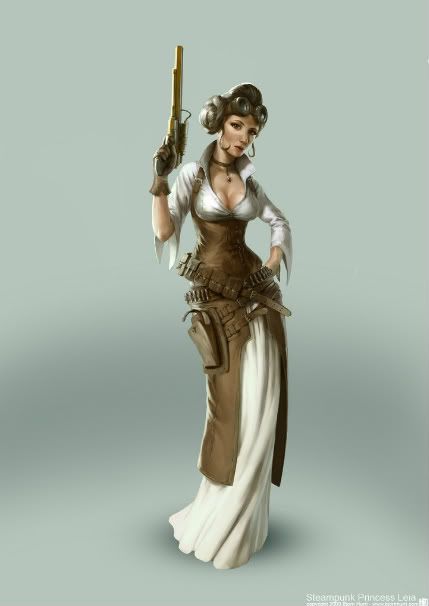 STEAMPUNK STAR WARS.
I came across video game artist
Bjorn Hurri
while aimlessly browsing Kotaku and I am seriously geeking out. The world cannot have enough incredibly talented video game artists, the ranks of which include
Artgerm
(who's Singaporean, btw) and
Kunkka
of Imaginary Friends Studios. Anyway, without further ado, I give you more unbelievably beautiful steampunk Star Wars art.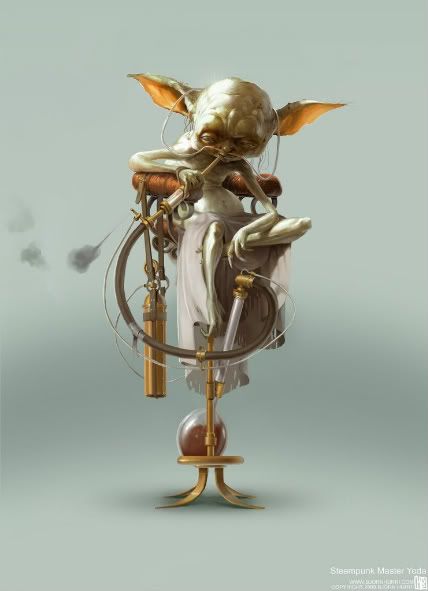 Reminds me of the caterpillar from Alice in Wonderland. Are hookahs a status symbol for wise guru types?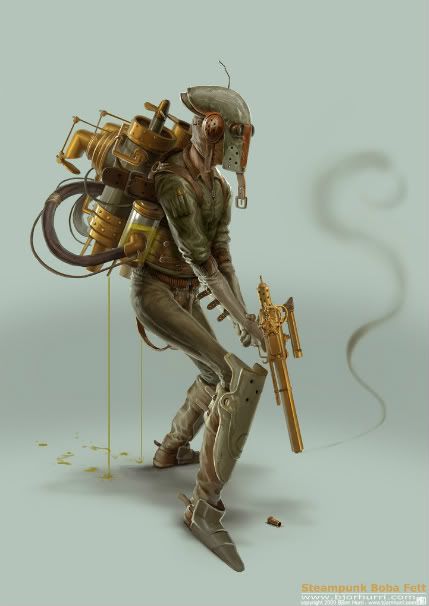 Boba probably shouldn't be wielding guns around that leaky jetpack. Just sayin'.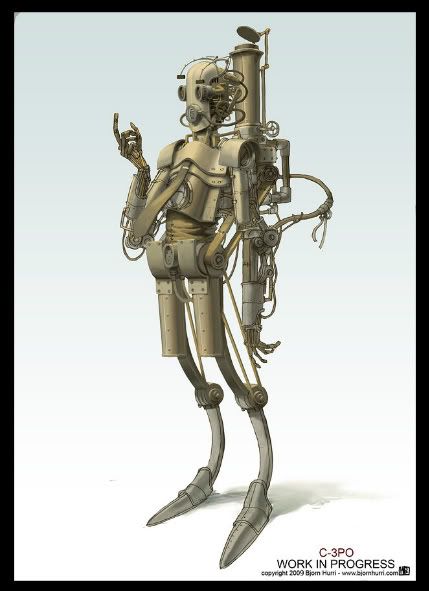 Hey Threepio, your parts are showing.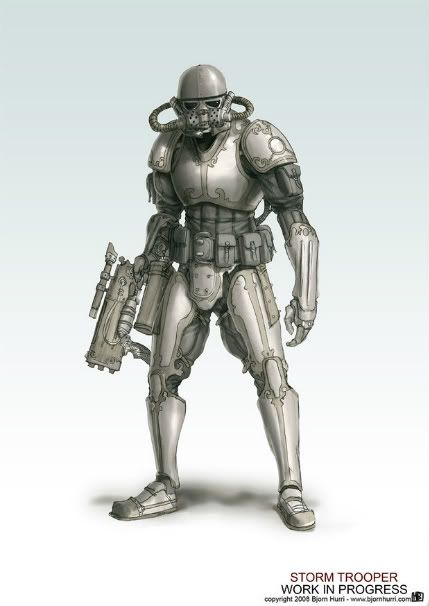 One (compound) word: Bad-ass. And oddly reminiscent of the Judge Magisters from FFXII. Which, impossibly, makes it even more bad-ass.
I didn't save everything for reposting; I just picked the ones I liked most. Anyone who wants to see all of them can refer back to
the Kotaku post
or just Google "steampunk star wars bjorn hurri".