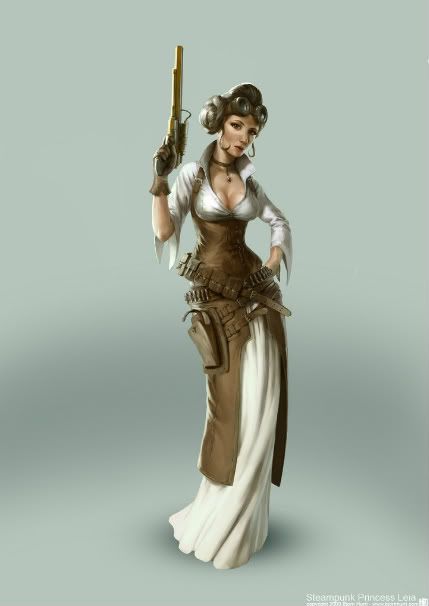 STEAMPUNK STAR WARS.
I came across video game artist
Bjorn Hurri
while aimlessly browsing Kotaku and I am seriously geeking out. The world cannot have enough incredibly talented video game artists, the ranks of which include
Artgerm
(who's Singaporean, btw) and
Kunkka
of Imaginary Friends Studios. Anyway, without further ado, I give you more unbelievably beautiful steampunk Star Wars art.
( I'm not even really a steampunk fan )